Sign Africa KwaZulu-Natal Expo 2021
TAKE YOUR SIGNAGE & PRINT BUSINESS TO THE NEXT LEVEL
We hope you are inspired at the Sign Africa KwaZulu-Natal Expo at the Durban International Convention Centre!
Entrance to the expo is free. Register online here.
Date: 23-24 June 2021
Time: 9am – 5pm Daily
If you have any other questions that we have not answered, please e-mail info@signafricaexpo.com
Durban International Convention Centre
The Durban International Convention Centre is a versatile venue of multiple dimensions – flexible enough to meet any need, big or small, no matter how extraordinary. International conventions, exhibitions, sporting events, concerts or special occasions – every requirement can be accommodated. Flexibility and versatility are key factors in the design of this state-of-the-art, technology-driven centre and the team constantly strives for world-class service excellence.
Address: Durban ICC, 45 Bram Fischer Road, Durban, 4001, Kwa-Zulu Natal, South Africa
Parking: Parking at the Durban ICC can be accessed at 45 Bram Fischer Road, Durban.
Hotels: There are many hotels in close proximity to the Durban ICC.
Why Durban?
Durban provides a glimpse into South Africa's multi-cultural history, with its vibrant Zulu culture, and visible Indian and colonial influences. The beach is hugely important to locals, as watersports enthusiasts and sunbathers lap up the ever present rays of sunshine. The Drakensberg mountain range is even more thrilling –– with its prehistoric rock art hidden and engraved in its caves.
Highlights:
The Golden Mile
Surf until you drop, take a walk, or cycle along the promenade and explore the surf museum. The risk of shark attacks is minimal as it's protected by shark nets and watched over by lifeguards.
Indian District
'Little India' is a bohemian dream with its delightful sights, sounds and smells. Durban is home to the largest Indian population outside India, and the huge and glorious Juma Musjid Mosque.
KwaMuhle Museum
It's ironic that a museum documenting the fight against apartheid is the former building where apartheid laws were enforced. Powerful photo and video displays are worth the visit.
Botanical Gardens
Blooming with living fossil plants, orchids, bromeliads and palms, this wondrous garden has remarkable heritage trees from all over the world –– some over one hundred years old.
uShaka Sea World
Meet dolphins, snorkel among fish and make jaws drop as you're lowered in an enclosed cylinder intto the large shark exhibit. You can also splash around in the fun-fuelled waterworld park.
Essenwood Market
Every Saturday this expansive market, set under a glorious canopy of evergreen trees, offers arts and crafts, handcrafted jewellery, clothes, and diverse food and drink options.
Umhlanga Lagoon Hiking Trail
Take a hike through this superb coastal forest, crossing the Ohlange River to the beach and lagoon. It's a sanctuary for over 200 bird species and other smaller mammals.
The Roland Speed wrap Challenge is in Durban
Compete in 3 easy steps!
1. Register to visit the expo for free here.
2. Visit the Roland stand and register up to 3 of your best wrappers and your registration will be confirmed with your time slot.
3. Be present at your time slot and wrap a door in 10 minutes to the best standards.
PRIZES:
Highest score takes it all! Every 2 hours be on top & grab quick cash.
Cash Prize: 1st R500  2nd R300  3rd R200
Double: Wrap Lord (Professional Wrapper): Score more than 45 points and double your money.
Bonus: The Wrap King: highest points of the day will be invited to compete at Sign Africa Sub-Saharan Africa Expo 2021
This event is brought to you by platinum sponsor Roland, vinyl sponsors Grafiwrap (distributed by Maizey Plastics).
T&C's apply
The decision of the judge(s) shall be final and no correspondence or discussion shall be entered into.
Prizes are non-transferable and there is no cash alternative.
All taxes, insurances, transfers, spending money and other expenses (including meals or personal expenses, upgrades etc) as the case may be, unlessspecifically stated, are the sole responsibility of the prize winner.
KwaZulu-Natal Expo Exhibitor Catalogue
Catalogue will be uplaoded closer to the expo.
Stay safe at Sign Africa KwaZulu-Natal 2021
We take the safety of our exhibitors, visitors and team very seriously. We are working very closely with the Durban ICC to ensure
that we provide a safe, secure and successful event for all involved. Download the full information here.
Mandatory Face
mask rules.
Temperature Checking
on arrival.
1.5M Social
distancing rule.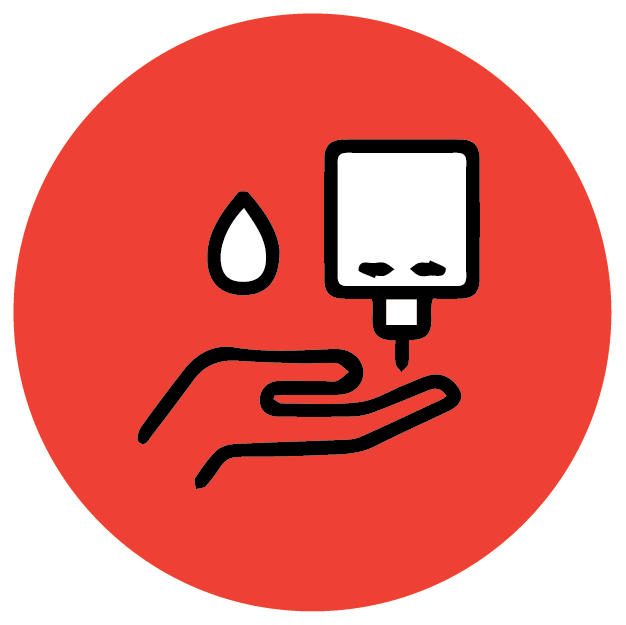 Hand sanitising
stations in place.
Attendance tracking
for area allowance.